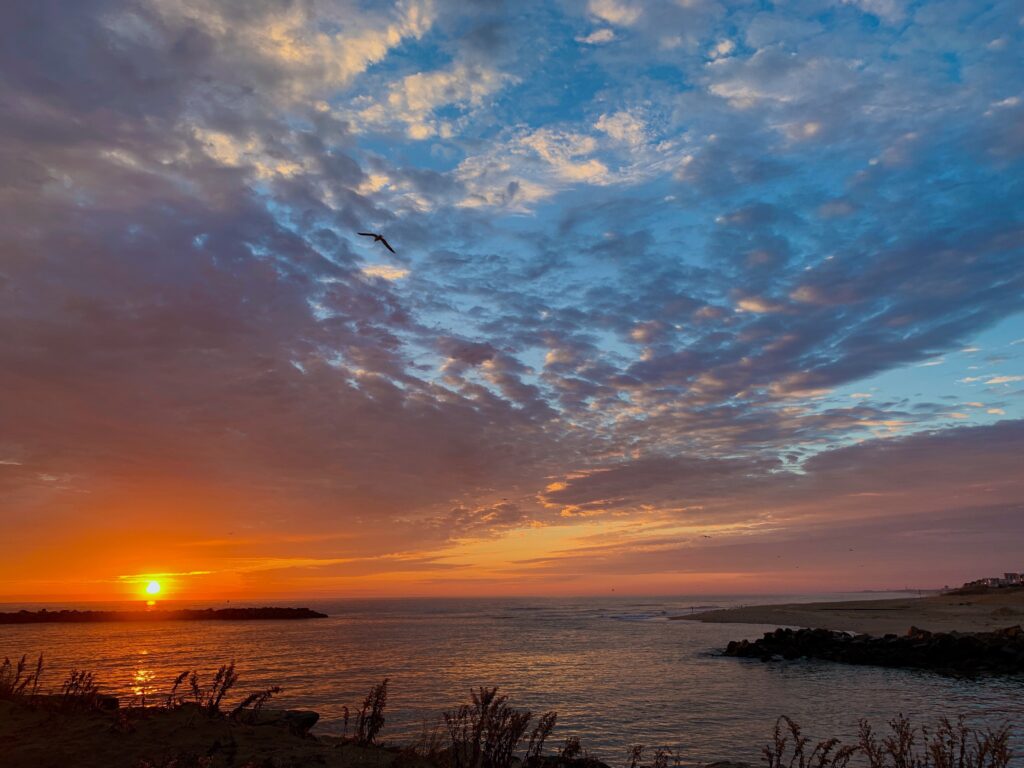 Fifteen years ago, I found this questionnaire, and I've been filling it out every December since. 2017, 2016, 2015, 2014, 2013, 2012, 2011, 2010, 2009, 2008, 2007, 2006, 2005, 2004 and 2003. Four years ago, I decided I was going to add a few new questions every year from now on. I'm not really doing that anymore. But the ones I added are still marked with an *asterisk
2018 was an overall amazing year. I accomplished a lot. I minimized my wardrobe; I became super active; I spent more time outdoors than I have since I was a kid! On the other hand, I also struggled with so many bouts of anxiety and depression through most of it. But with the help of some sudoku puzzles, lots of hobbies, so many beautiful sunrises, and a few good friends, it's been a great year overall.
Anyway, here's my year in review.
What did you do in 2018 that you'd never done before? Rappelled down a 60-foot tower and shot a gun at Panthera Training Center.
Did you keep your new years' resolutions, and will you make more for next year? I didn't make any for the first time in 14 years. I might make some for 2019 — haven't decided quite yet.
Did anyone close to you give birth? No.
Did anyone close to you die? Yes. My cat Kona died in November.
What countries did you visit? None — I hardly did any traveling at all this year.
What would you like to have in 2019 that you lacked in 2018? I can't think of anything at the moment, honestly.
What date from 2018 will remain etched upon your memory? June 15.
What was your biggest achievement of the year? Exercising every single day after May 24. Passing my first two adult figure skating tests on November 4. Receiving the Hampton Roads Chamber of Commerce Entrepreneur of the Year award.
What was your biggest failure? Overthinking a lot of things.
Did you suffer illness or injury? I fell ice skating a whole bunch of times. Mentally, I was kind of an anxious mess most of the time. Oh, and I fell out of my hammock one day over the summer. That was stupid.
What was the best thing you bought? New figure skates and an Apple Watch.
Whose behavior merited celebration? Jeremiah Kille's for painting the most amazing mural of all time on the back of 1701. Kate Pittman's for single-handedly organizing an awesome mural festival this spring. Also, mine for losing 20 pounds. And Jeff's for inspiring me to be healthier with the Apple Watch plan.
Where did most of your money go? Same as last year — payroll, coffee beans, furniture, rent (business and personal).
What did you get really, really, really excited about? The longest beach day ever on the 4th of July.
What song will always remind you of 2018?Special by Predator Dub Assassins
Compared to this time last year, are you:
Happier or sadder? About the same.
Thinner or fatter? Thinner
Richer or poorer? Richer
What do you wish you'd done more of? Traveling.
What do you wish you'd done less of? Worrying.
How will you be spending Christmas? I headed up to New Jersey for Christmas, as usual. My brother and I went to see Streetlight Manifesto on Friday and Saturday night. I went skating at my old rink three mornings in a row. My mom and I went to Kristy's for a party on Sunday night. On Christmas Eve, we had dinner at my grandparents' house with all of my aunts, uncles, and cousins. Then I did my usual last-minute gift-wrapping in my parents' basement. (I refuse to own my own wrapping paper.) On Christmas morning, I opened gifts with my parents and my brother, and then I went for a three-mile walk. We had dinner at my cousin Alison's house. Wednesday morning, I left early to drive to Easton, PA to pick up my business partner and come back to VB.
Did you fall in love in 2018? No.
Who were your best friends? In alphabetical order: Kristy, Jeff, John, Vince
What thing did you do that was meaningful to others? I dropped Vince off and picked him up from the airport a bunch of times when it was super early and super late.
What was your favorite TV program? Scandal (mostly because it was so many seasons long and kept me distracted when I couldn't sleep for a few weeks!)
Do you hate anyone now that you didn't hate this time last year? No.
What was the best book you read? Surviving in Spirit by Mélanie Berliet
What was your greatest musical discovery? Predator Dub Assassins
*What was your favorite meal? One night over the summer, we couldn't decide where to eat, so we went to Pacifica, and then we went to Eat, and then we went to Mojito, and then we went to Chicho's, and we ate one thing at each place, and it was pretty fun.
What did you want and get? A personal assistant.
What did you want and not get? A quick late-summer/early-autumn weekend trip within driving distance. (Again.)
What was your favorite film of this year? The Spy Who Dumped Me was pretty funny.
What did you do on your birthday, and how old were you? I was 37. Went to lunch. Landed my loop jump at the ice skating rink. Had an early appetizer/drink with John, followed by dinner and dessert at the Melting Pot with Amie.
What one thing would have made your year immeasurably more satisfying? Not owning a cat.
What kept you sane? Riding my bicycle, ice skating, walking, running, sudoku puzzles.
Which celebrity/public figure did you fancy the most? I have no idea.
What political issue stirred you the most? I give up on political issues.
*What mystery from 2018 was never solved? Where did the fleas come from?
Who did you miss? It's funny, when I have a lot of anxiety, I end up missing the people I see all the time when I'm not around them. I think it's because they're great at distracting me from my thoughts, and they make me feel really comfortable even when I'm having bad days.
Who was the best new person you met this year? Alyssa Strackbein, our community manager at 1701.
*Did you start any new traditions this year? Yes. I realized I could watch the oceanfront fireworks every Wednesday and Sunday night out my bedroom window all summer long, so I did.
Tell us a valuable life lesson you learned in 2018: There is a term for the way I often approach perceived problems by not "doing" anything. It's called Wu wei.
Quote that sums up your year: "I'm going for a walk."